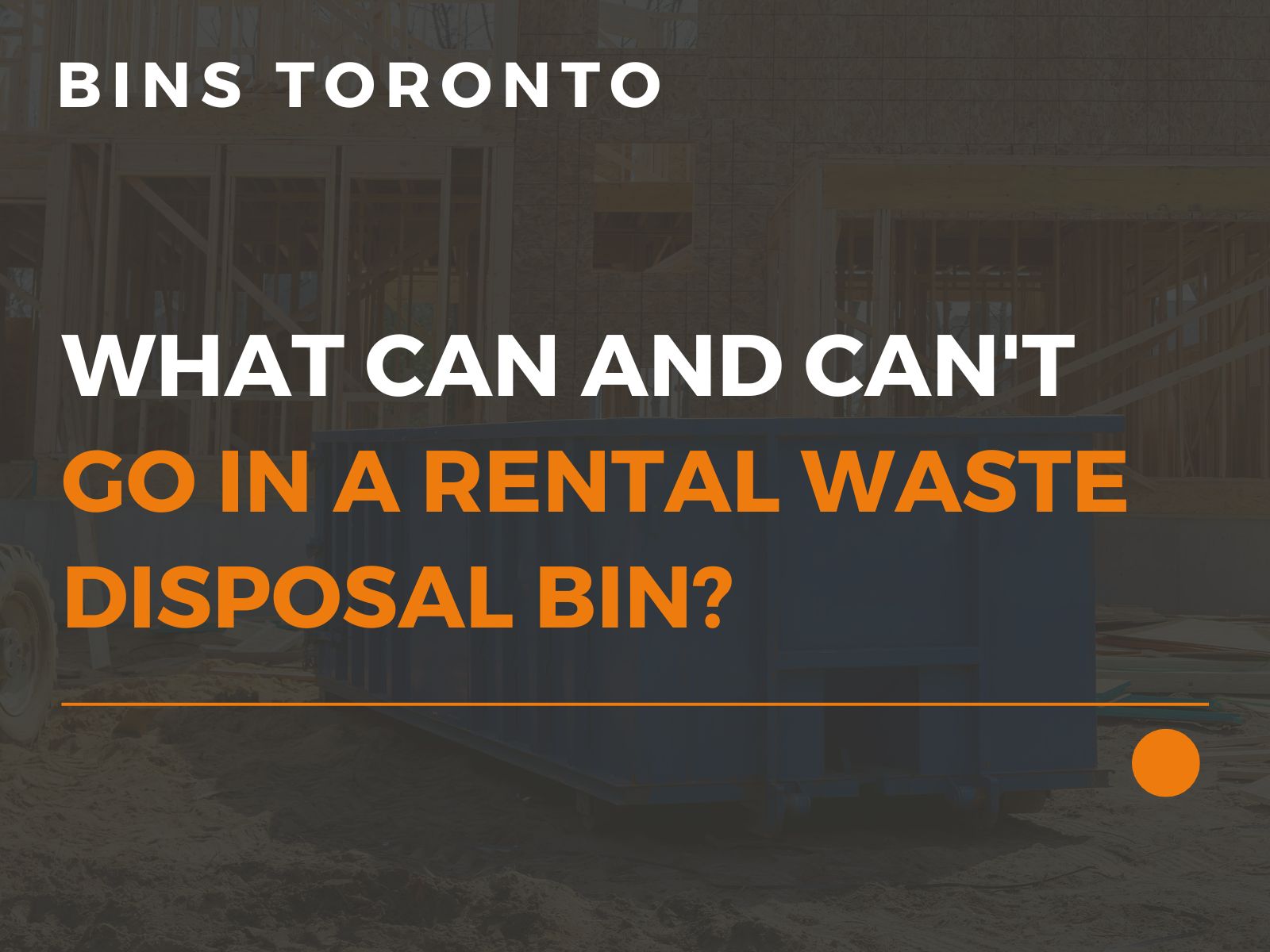 At Bins Toronto, we strive to accommodate our Toronto and GTA customers to the best of our ability. From having a number of different bin sizes to accomodate any job size, to providing competitive pricing and everything in between. Our value, however, lies in our customer service. Not only do we provide complete transparency, our team is readily available to answer any questions and as well as provide you with detailed information upon request. For example, while all our bins sizes and costs are marked on our website – if you still find yourself unsure of which bin is the most ideal for you, simply take a photo of the waste and send it to us. We will be able to help you figure it out.
Our team knows the hassle of waste build-up and management. Especially if your project keeps accumulating waste. Whether you need our bins for a residential job or a commercial job, we have a service available for it all. However, our bins do not accept all types of waste. Being environmentally-conscious, we do ask our clients to separate their waste responsibly. That is why we have material-specific bins. To help you, we have put together acceptable and unacceptable waste.
Acceptable Waste
We have two different types of bins; ones for garbage and others for clean fill and mixed. We also have bins for mixed waste. The bins used to collect clean/mixed can contain soil, concrete, asphalt, stone, among other materials. If the entire bin is filled with soil, then it's considered clean fill. If there's a combination of soil and asphalt, then it's marked as mixed waste and the client will be charged a little more, accordingly. Mixed waste, on the other hand, is defined as household, construction or renovation waste.
The bins used for garbage can have items like drywall, lumber, plumbing, among other things in that area. With this selection, clients can add soil, concrete, asphalt, or stone to the mix. While we do not recommend this, it can be done and the entire bin will then be disposed of as garbage. The price varies depending on the type of garbage used, the weight of the bin, among other factors that are clearly outlined on our website. 
Unacceptable Waste
We do not accept any hazardous waste in our disposal bins. This includes electrical items, liquid items (i.e. antifreeze) and chemical items. Additional things that we would not accept would be batteries, tires, medical waste, oil, radioactive material, fluorescent tubes, herbicides or pesticides, aerosol cans and other items in that range.
Our main goal is to provide a reliable and convenient solution to getting rid of all renovation or construction project waste. With our quick and easy four-step rental process, fair pricing, helpful support and dependable pros – Bins Toronto is at your service. Contact our team at (647) 479-2152 today or book online.