Junk Removal
Do you have excess junk on your property that you need to dispose of? Are you looking for assistance and a large bin for waste removal that can be conveniently delivered to your doorstep? Look no further than Bins Toronto! We are here to provide the help you need.
Deal With Your Junk Today
---
Don't let your junk accumulate to the point where it takes up too much space in your life. Give us a call and we'll deal with it for you. Whether you have residential or commercial junk, you can call us and we'll take care of it for you.
If you are looking to declutter a property, clean out an attic or remove excess office furniture (to name a few), then we encourage you to get in touch with us. We are available to help with:
Commercial and residential cleanouts
Renovation junk removal
Storage unit cleanout
Removal of junk from moves
Landscape waste removal
We provide our services across Toronto & the GTA, including:
Remove Your Junk
Today
Please fill out the form below to inquire about our junk removal service.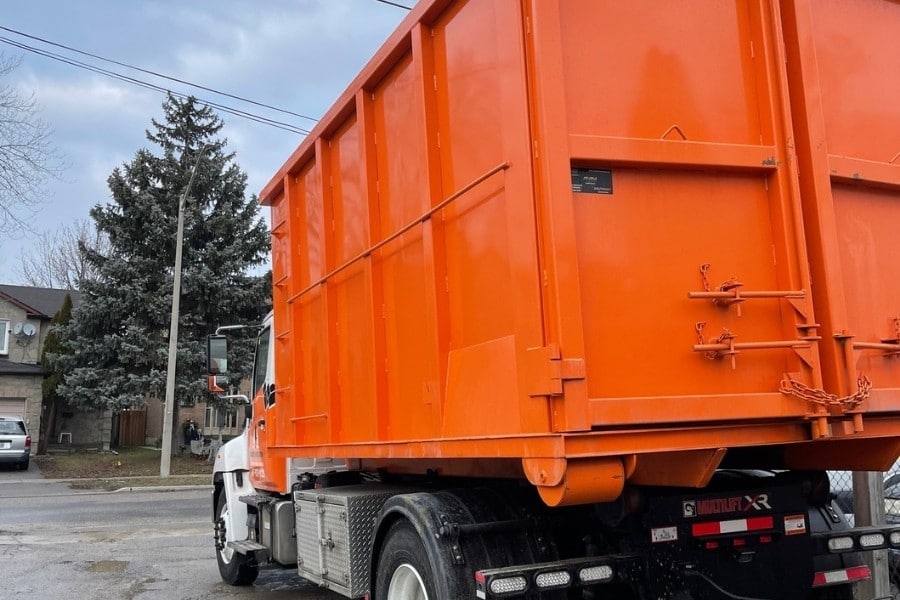 What We Can Remove
Our team of professional junk removers can help you with just about any junk you have, as long as it is non-hazardous. Here are some of the things we can remove for you:
Furniture

Electronics

Renovation waste

Scrap metal

General garbage

Carpets and rugs

And much more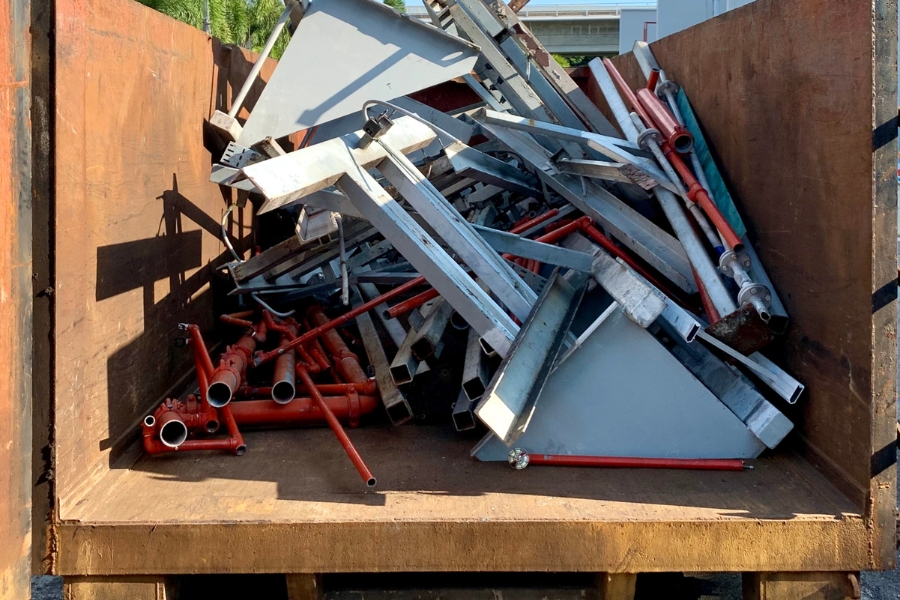 Our Junk Removal Process
The residential junk removal process starts with a detailed assessment of the items that need to be removed.
Once you reach out to us, our team will provide a fast estimate for the cost of removal and haul-away services. Once approved, our experienced professionals will begin loading and removing your unwanted items from your property. All debris is then transported to a recycling plant or local landfill in compliance with environmental standards.
After completing the job, we'll even sweep up any remaining dust or dirt from their work area so no trace of our presence is left behind. Bins Toronto strives to make sure each customer receives hassle-free service and complete satisfaction upon completion of their job. With us, you can trust that your home will be free of unwanted junk in no time!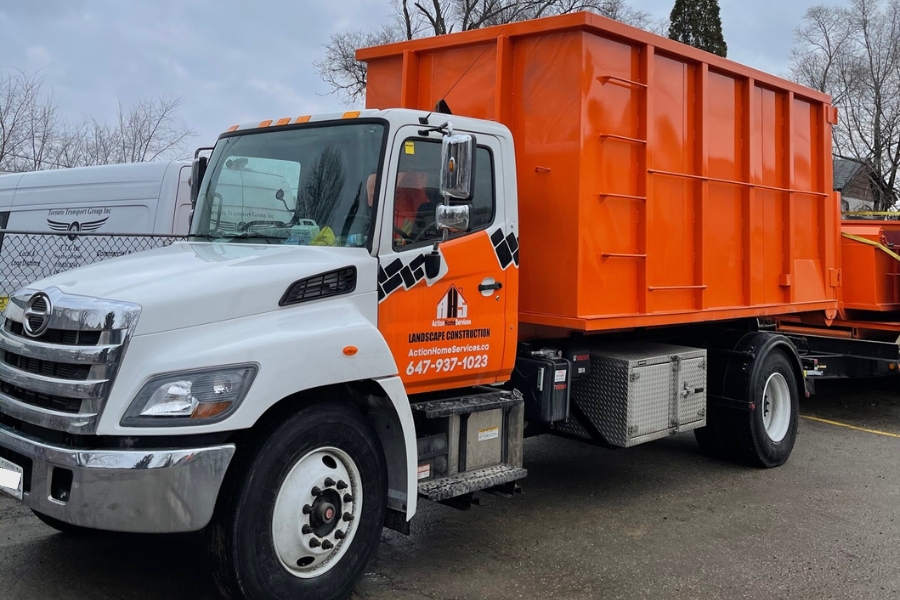 Additional Services
At the end of each job, our team also offers additional services to help ensure all debris is properly disposed of. We can provide recycling solutions for all types of materials, including scrap metal and electronics. Our experienced staff have extensive knowledge on proper disposal and seek out the most eco-friendly options available so you don't have to worry about environmental impact. We also offer yard waste removal services where we'll take care of removing any leaves or other organic matter from your property. Finally, we offer demolition services for those who want to rid themselves of large items such as sheds or play structures. No matter what type of item needs to be removed, our trained professionals at Bins Toronto are here to help.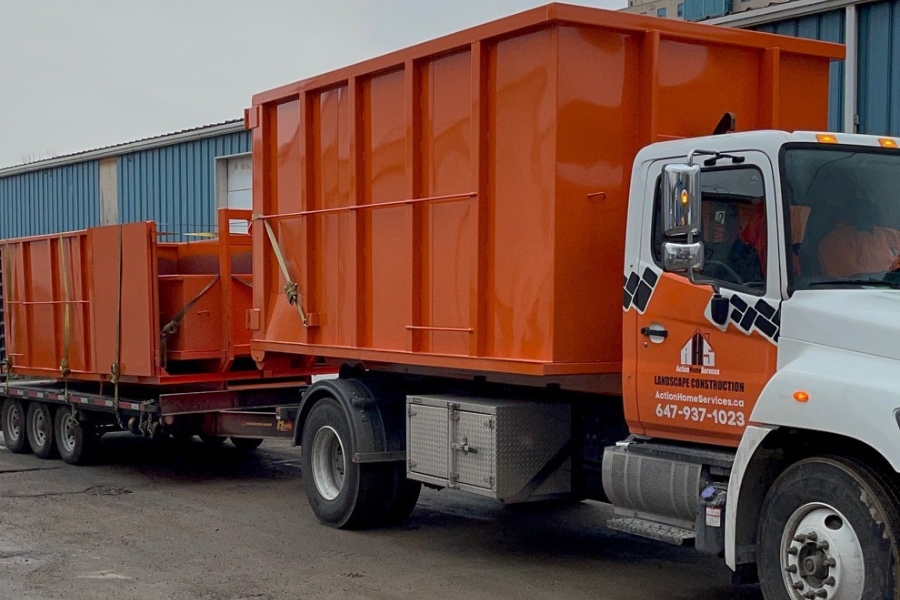 Stress-Free Junk Removal
We understand that dealing with large items can be a difficult and time-consuming task. That's why we strive to make the residential junk removal process as easy and stress-free as possible. Our team is dedicated to providing quality service from start to finish so you can rest assured knowing your home will be free of clutter in no time at all! Contact us today for more information about our services or to schedule an appointment. We look forward to helping you find the perfect solution for your residential junk removal needs!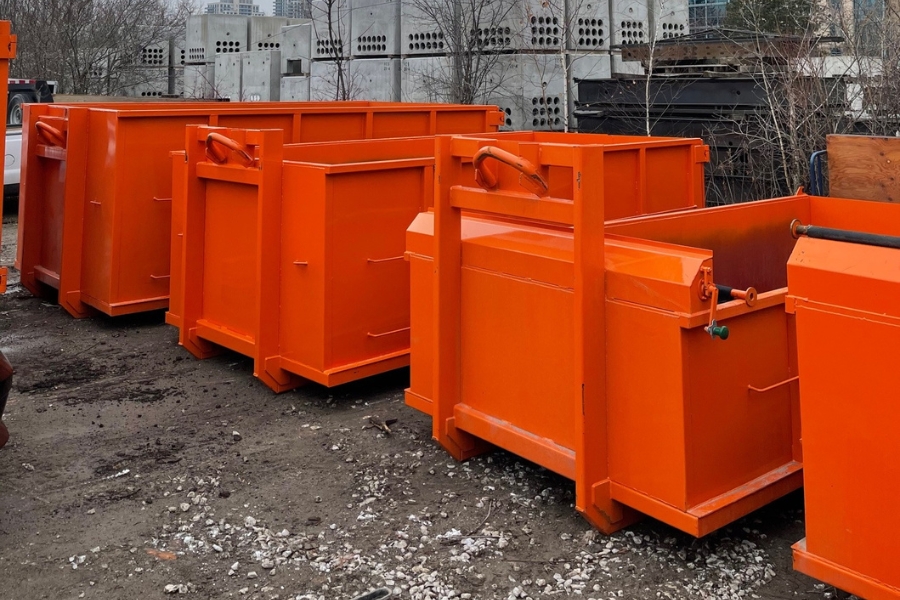 Why Trust Us For Your Junk Removal?
We have been in the Junk Removal business in Toronto for years, and are proud to be one of the city's most trusted and reliable service providers. Our team of experienced professionals are dedicated to providing exceptional customer experiences and top-notch removal services. We have a wide range of vehicles that can handle large jobs and always work quickly, efficiently, safely, and responsibly. From single-item pickups to full house clearouts, we offer an affordable solution for all your junk removal needs. We also take care to properly dispose of your unwanted items in a responsible manner — never dumping anything illegally or leaving any mess behind. With our commitment to quality service, you can trust us to get the job done right.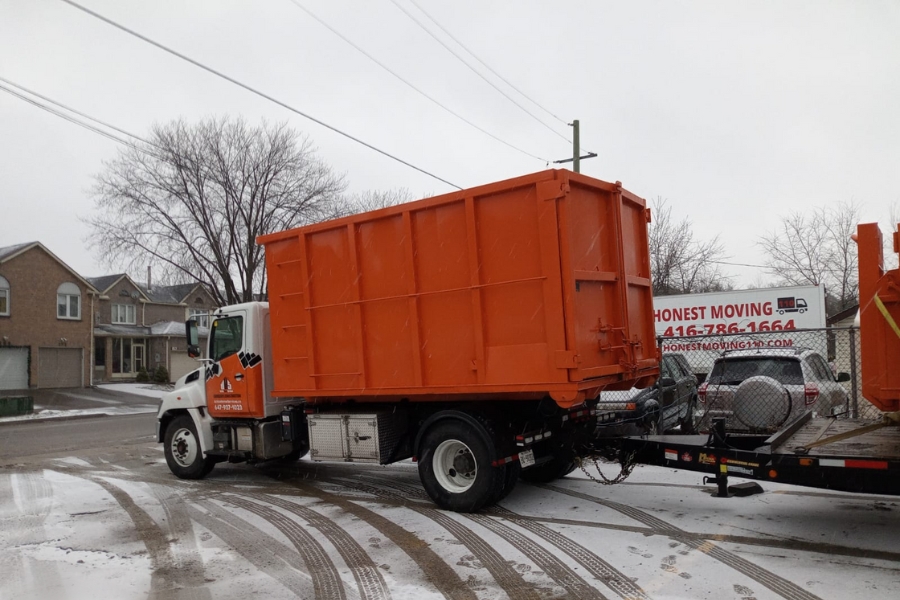 Fast & Reliable Junk Removal
Our junk removal service is designed to make the process of removing unwanted items fast and easy. We understand that time is valuable, so we guarantee speedy pick up, disposal, and recycling services without sacrificing quality or customer service. Our experienced team of professionals will arrive on-site quickly and are fully trained in handling all types of debris while providing a safe and efficient solution to your specific needs. We use the latest technology, safety gear, and equipment to ensure all jobs are completed with precision and accuracy. Additionally, our competitive pricing structure makes it easier than ever for customers to get their projects done quickly without breaking the bank. With our commitment to speed, efficiency, and quality, there is no doubt that our junk removal services are some of the best in the industry. 
For more information about our junk removal services, don't hesitate to get in touch with us today! Our friendly customer service representatives are standing by to answer your questions and provide you with a free quote. We look forward to providing you with fast, reliable, and eco-friendly junk removal services soon.
Residential Junk Removal
House Cleanouts

Apartment Cleanouts

Cabana Cleanup

Basement & Storage Space Organization

Pool & Hot Tub Junk Removal

Household Appliance Disposal

Electronic Removal and Recycling

Residential Disaster Junk Removal (floods, fires etc)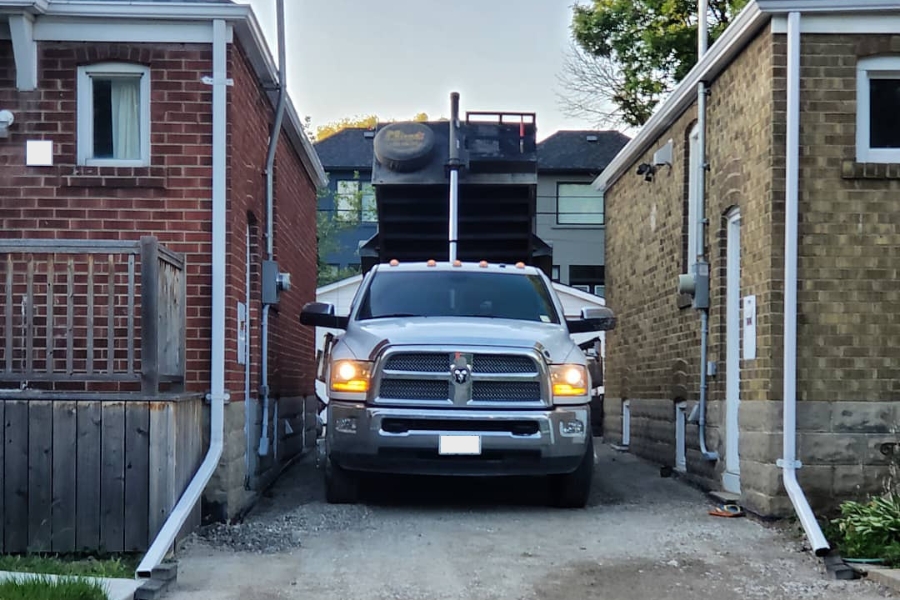 Commercial Junk Removal
Contractors and Job Sites

Office Cleanouts

Restaurant Appliance Disposal

Electrical Component Removal

Scrap Metal Disposal

Demolition Debris Clean Up

Computer and Server Disposal and Recycling

Catering and Food Waste Removal

Commercial Chemical Solvent & Solution Disposal
FAQS – junk removal process
Can the Bins Toronto team come into my property to get my junk? Or does it need to be curbside?
Once a predetermined time has been discussed and agreed upon, our Junk Removal team will show up promptly with a professional attitude and friendly smile. We always come to you, and you simply show us where your junk is and we will quickly get to work collecting it and removing it with one of our large bin trucks. Although if the junk is scattered in multiple areas or is particularly heavy it may save you costs to bring it to the curbside. If you make it easier on us, we will always make it less expensive for you. Our pricing is always honest, up front and transparent so you know how to make the best decisions for your budget.
How much does junk removal cost in Toronto and surrounding areas?
Junk removal varies on a variety of factors. Mainly the size, weight and type of material you are requesting for removal. The best way to get an accurate estimate of your specific junk removal process is to contact us so we can gain detailed information of your removal project. Our prices are transparent and competitive to ensure that the junk removal service we provide is always what the client wants.
What are some examples of hazardous materials Bins Toronto can't take?
Certain common household materials can surprisingly be made of extremely dangerous and hazardous ingredients. Things like paint, aerosol, batteries, oil and cleaning solutions cannot always be processed by landfill and recycling facilities and must be disposed of at specialized sites that are safely equipped to process them.
How do I dispose of paint, aerosol or other potentially hazardous materials?
Your local city has conveniently posted safe disposal of paints, aerosols and other hazardous materials online. These sites must be easily accessible because every homeowner at some point will come across this issue. Or specialized dangerous waste removal companies can also assist in the removal and disposal of hazardous materials. Keep in mind that these specialist companies are extremely expensive, arriving on-site with elaborate techniques and tools to contain things like airborne pollutants, chemicals and potential radiation.
Do I need to be at the property at the time of the junk disposal?
Not necessarily, with pre-payment based on our estimate, with your express permission, we can remove junk from around the outside of your property or the curbside. Unfortunately, we cannot remove junk from the inside form your home with no one home or present but we have very flexible availability hours so we can always make our junk removal and disposal process as convenient and easy as possible.