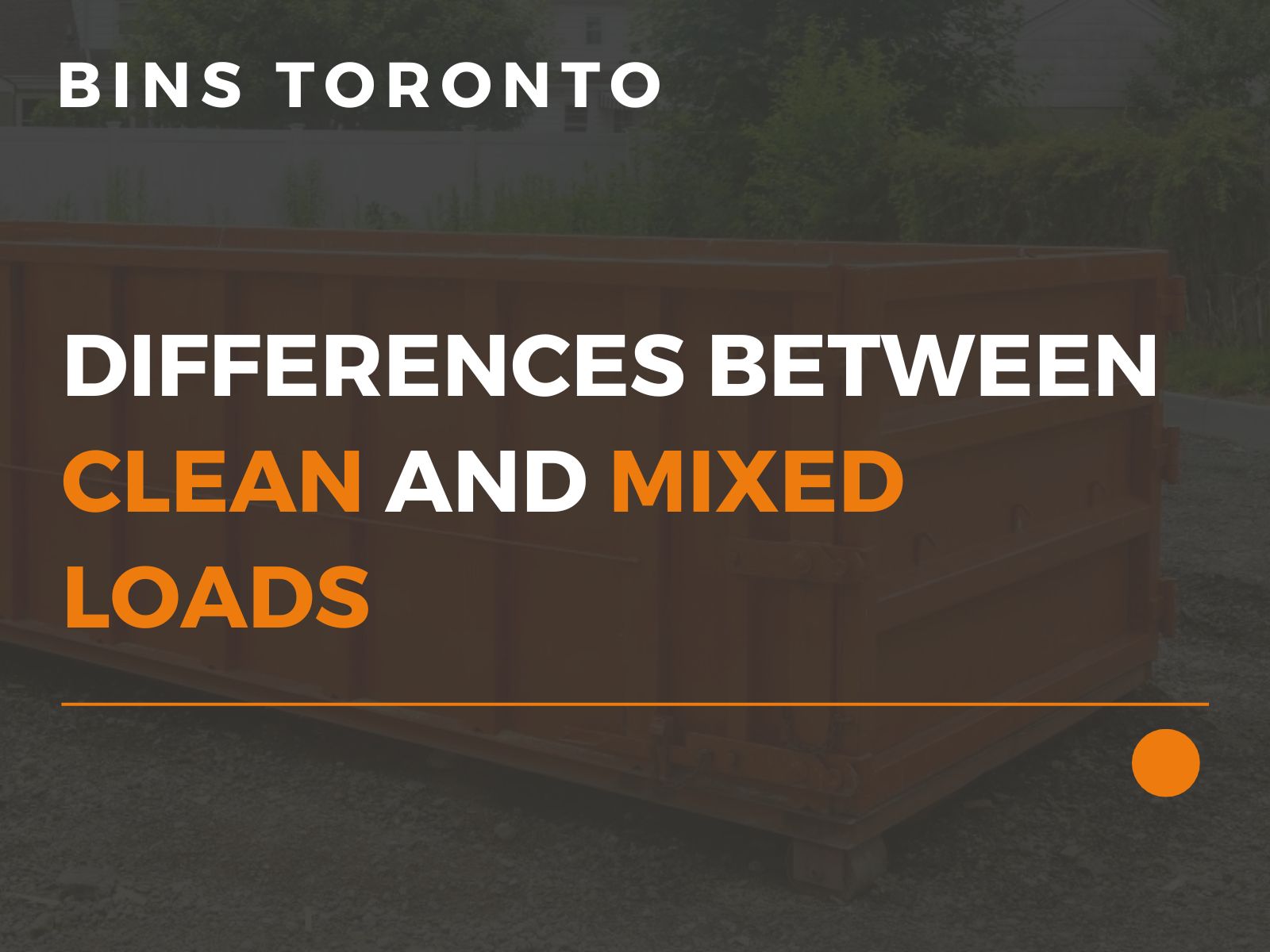 When it comes to providing bins Toronto rental services, our team at Bins Toronto aims to stay as environmentally responsible as possible. That is why we have a designated bin that collects clean fill as well as mixed waste.
Available in a 6 to 8 yard bin size, these bins are priced between $239 and $299. How much they cost you depends on the bin size you opt for, as well as how you choose to dispose of your waste. You should note that a clean fill load will cost you less than a mixed waste load.
But what are the differences between the two?
Clean Loads
Clean fill bins only accept one type of waste, whether that is soil, brick, concrete, asphalt, stone, or others. The reason why it is separated is so that our team can easily transport the bin to its appropriate disposal destination. These materials can actually be 'recycled' so it's best to stay environmentally-conscious and do our part for the planet. The bin rental prices slightly vary here as well. Concrete and asphalt disposal would cost less than soil disposal. 
Mixed Loads
Mixed loads are essentially a combination of clean loads. For example, if your bin contains soil and asphalt, then it is no longer a clean load, and will be considered mixed. Please note that there is an additional cost to this type of waste; $50 extra charge. Other types of mixed loads would be defined as household, construction or renovation waste. However, our 6 to 8 yard bins do not accept this type of waste. Another type of waste that isn't accepted in our bins is any type of hazardous waste; including electrical, chemical, liquid waste, as well as other similar items.
At Bins Toronto, our main concern is customer satisfaction. We strive to provide our clients with different bins sizes to accommodate their specific junk removal needs. Our team of teams are on standby to help you with any questions you may have. So if you're looking for a reasonably priced service by a reliable and dependable team of professionals, connect with us today. Available across Toronto and the GTA, we can be reached online or via phone at (647) 479-2152.