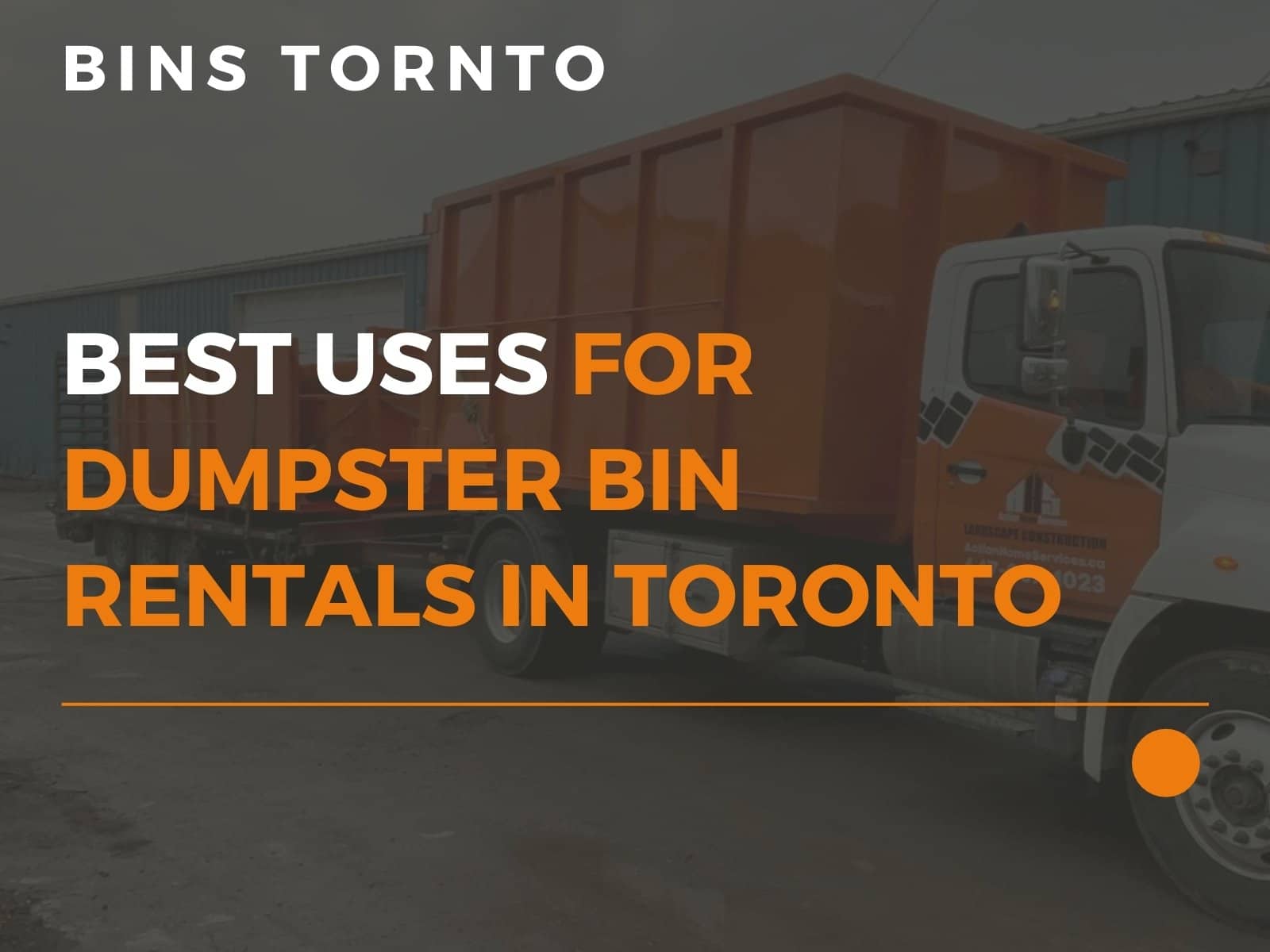 At Bins Toronto, our team strives to provide our clients with a wide selection of options so they may choose one that best fits their needs. From varying yard bin sizes, to different prices, and much else.
The reason we provide variety and seek to accommodate everyone to the best of our ability is because we understand that everyone has different requirements. This is especially when it comes to property renovation, construction or junk removal. Dumpster bin rentals are crucial for projects like that, and can be used for both residential and commercial properties.
Construction Projects
If you are a home or business owner – or part of a company that does home or business construction projects – you can most certainly benefit from dumpster bins rentals. For starters, demolition and building tends to accumulate a lot of waste. Waste that you probably don't want lying around.
You will either find yourself surrounded by waste or worrying about personal or worker safety. Either scenario decreases efficiency and thus delays the complete of the project. The benefit of a dumpster bin rental is that the waste can easily go into the bin and be forgotten about for the rest of the work day.
Renovation Projects
Dumpster bin rental benefits renovation projects the same as they do large construction projects. Sometimes renovations result in even more waste than construction does. You might have to discard old household or workplace items and even tear down old structures. This can produce all kinds of waste. Also, bear in mind that excess material (unless you have a place to store them) may also need to be thrown out.
This can range from materials such as asphalt and soil, to even pipes, tiles, rocks, lumber, and more. So unless you want to be walking around, carefully navigating your space so you don't accidentally step on waste, a bin rental is an ideal solution.
Decluttering Junk
Another great use of dumpster bin rentals is to declutter junk. Again, it doesn't matter whether it's for a residential or commercial property; whether you want to clean out your storage locker or your garage. If you have an excess amount of product in any space within your property and want it cleared – all you need is a garbage yard bin. With different sizes available to accommodate to your needs, you really have nothing to lose.
Aggregate Material Delivery
Some people think that a dumpster bin rental is only good to dispose of waste. However, at Bins Toronto, our team also offers material drop-off services for exterior renovation projects. In a nutshell, our aggregate delivery services allow us to deliver materials such as gravel, crushed limestone, High Performance Bedding (HPB) stone, limestone screening, mulch or triple mix to your property.
Live Load Service
Sometimes clients don't have the space to accommodate a yard bin for long periods of time (i.e. downtown Toronto locations). In these instances, Bins Toronto offers Live Load Services. Our team will wait for up to one hour, allowing you to load the bin with your waste. This way you get the service you're looking for in a convenient and reliable manner.
With our other services, however, our team delivers your chosen yard bin to your location, and picks it up to dispose of your waste at the appropriate destination. With our varying yard bin sizes, our environmentally-responsible service, our affordable and fair prices, and the importance we place on client satisfaction – there's no reason to not choose Bins Toronto for your Toronto or GTA-based projects.
Our team of professionals are readily available to answer any questions you may have, and we always seek to match you with your best fit. Our full transparency ensures you're in good hands. So give us a call at (647) 479-2152 or book online today.