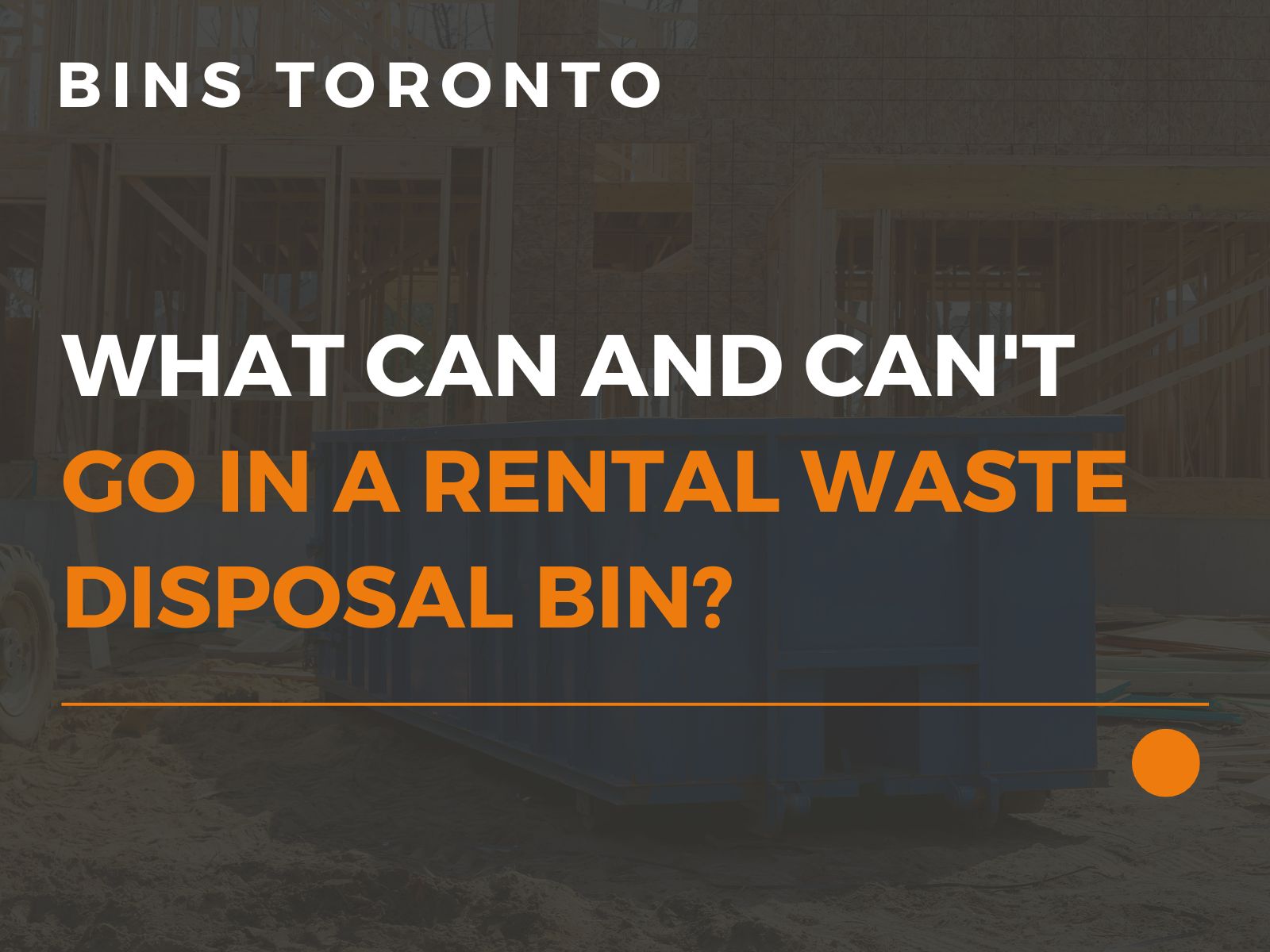 If you're planning a home renovation, you're probably wondering what kind of waste disposal options are available to you. One popular option is renting a waste disposal bin, but what can and can't go in a rented dumpster? 
Some general guidelines apply to most dumpsters. In general, most items that are considered "construction and demolition" debris are acceptable. This includes things like drywall, lumber, siding, flooring and tile and yard waste which includes trees, branches and weeds. Some more acceptable demolition debris to throw away in a rental bin is drywall.
Some more items that are acceptable to throw away in your rented dumpster include:
Furniture:
Furniture like coffee tables, chairs, desks, and mattresses, as well as other household items, can be disposed of in dumpsters.
Appliances:
Most major household appliances, such as dishwashers, refrigerators, and washing machines, can be disposed of in a dumpster if needed to be thrown away. Although appliances are permitted to be thrown away, it is important to remember that any hazardous fluids that may be left in the appliance need to be removed properly and safely before it is thrown away. 
Other Notable Mentions:
Other notable mentions that are extremely important to know when throwing out waste are that any home electronics, including televisions, printers and faxes as well as computers are completely allowed! Please remember to remove all your hard drives from your computer and destroy them to protect your privacy before throwing them out!  
The items usually not allowed in the dumpster include hazardous materials like asbestos, lead paint chips, oil-based paints or stains, pesticides or herbicides, gasoline or other flammable materials, and car batteries. You also cannot dispose of food waste in the dumpster since vermin and other rodents will be attracted to it. 
When renovating your home, renting a dumpster is a great way to handle the waste. If you're unsure whether something is allowed or not, err on the side of caution and don't put it in the bin. Check with your rental company about what items are and aren't allowed. If you feel like your DYI project warrants a garbage bin and would like to rent one, don't hesitate to contact us here at Bins Toronto. We look forward to helping you with your waste removal needs.