When embarking on a home renovation, clean-out project, or any task that generates a significant amount of waste, finding the best method to handle and dispose of that waste becomes a crucial consideration. The two primary contenders for efficient waste removal are dumpster rental vs junk removal services. Each option comes with its own set of advantages and considerations, catering to different needs and preferences. In this guide, we'll delve into the key differences between dumpster rental and junk removal, helping you make an informed decision that aligns with your project's requirements.
What's the difference between Dumpster Rental vs Junk Removal?
At the core of the decision-making process is understanding the fundamental differences between dumpster rentals and junk removal services.
Dumpster Rental
A dumpster rental involves the temporary provision of a waste container to your location. You fill the dumpster with your waste at your convenience, and once you're done, Bins Toronto will pick up the dumpster for disposal. Dumpster rentals offer flexibility, convenience, and cost-effectiveness for projects that span over days, weeks, or even months.
Dumpster rentals are well-suited for larger projects such as home renovations, construction, landscaping, and estate clean-outs. They provide ample space to accommodate substantial amounts of waste, giving you the flexibility to dispose of debris as your project progresses. If you're concerned about budget and wish to retain control over the timeline, a dumpster rental might be the perfect fit.
Pros
Flexibility to load at your own pace
Cost-effective for larger projects
Suitable for various types of waste
Cons
Requires self-loading
May need permits in certain locations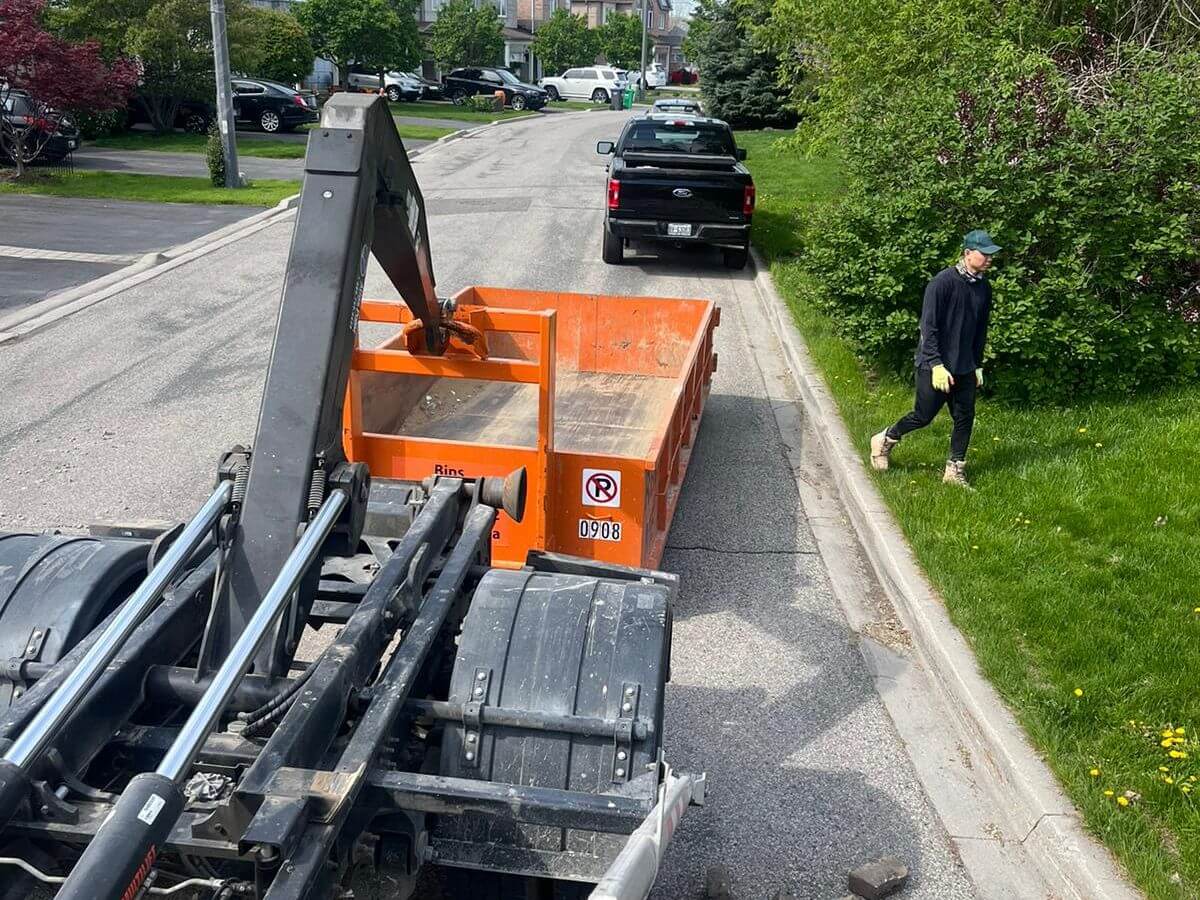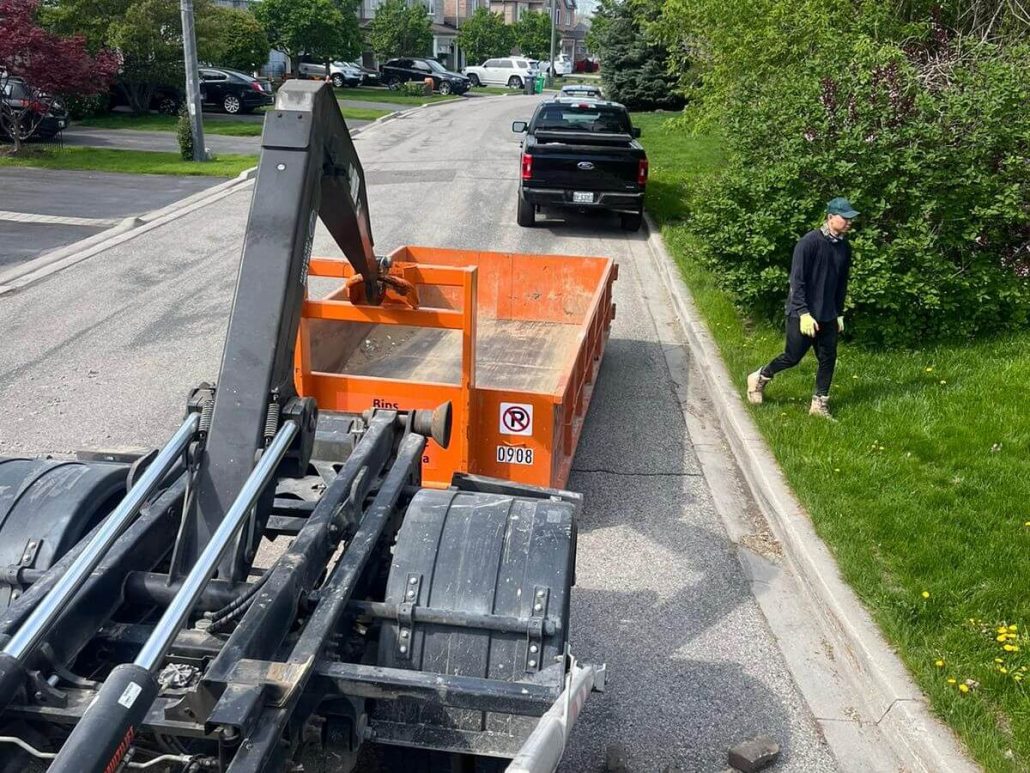 Junk Removal
Junk removal services, on the other hand, provide a labour-intensive solution. Professionals from Bins Toronto come to your location, handle the heavy lifting, and load your waste into their trucks. This hands-free approach is perfect for those who prefer a swift and efficient disposal process, ideal for smaller projects or when you don't want to be involved in manual labour.
For smaller projects like decluttering, moving, or spring cleaning, junk removal services can save you time and effort. They are particularly useful when dealing with heavy or bulky items that require professional handling, ensuring safe and efficient removal. Junk removal is the go-to choice when you want to delegate physical labour to experts.
Pros
Professional handling of heavy items
Efficient and hands-free
Ideal for smaller projects
Cons
May incur higher costs for labour
Limited to the availability of the service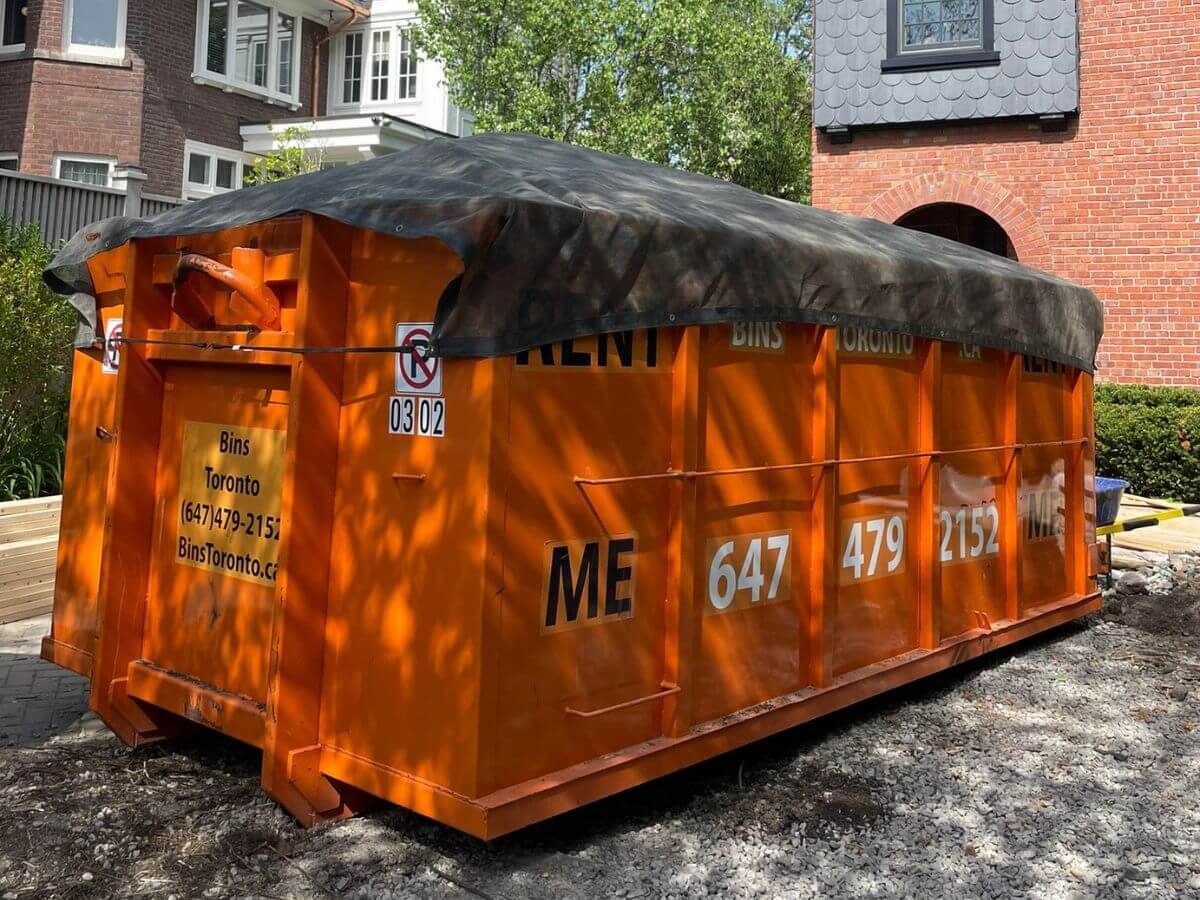 Your Trusted Waste Disposal Partner
When it comes to efficient waste disposal solutions in Toronto and the GTA, look no further than Bins Toronto. Our dumpster rental and junk removal services offer you the flexibility and convenience you need for any project. Whether it's a home renovation, construction job, or clean-out project, our reliable service options will cater to your specific requirements. With our prompt pickup and environmentally conscious disposal methods, you can trust us to provide a seamless waste removal experience.
Why Choose Bins Toronto
Varied Sizes: Choose from our range of dumpster sizes to match your specific needs.
Flexible Timeline: Rent a dumpster for the duration that suits your project timeline.
Affordability: Enjoy cost-effective waste disposal solutions without compromising on quality.
Environmentally Friendly: We prioritize eco-friendly disposal methods to minimize our carbon footprint.
Professional Service: Our team ensures a hassle-free experience from delivery to pickup.
For all your dumpster rental and junk removal needs, you can trust that we will be the perfect partner. Contact Bins Toronto today to speak to one of our dedicated team members regarding your next rental.